[Sondra]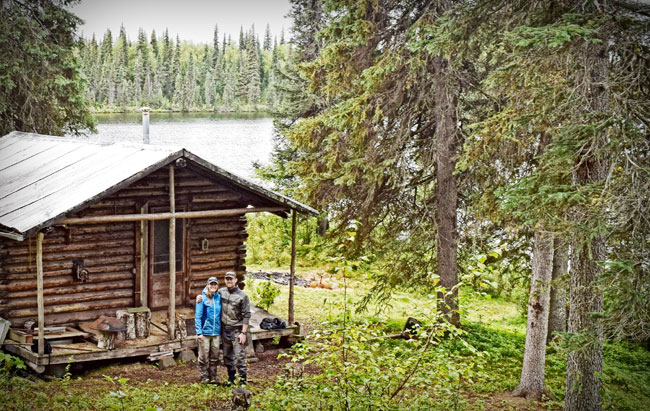 As promised, I'm back to tell you more about the pioneer cabin! Over the summer we acquired this cool old log cabin (not sure how old it actually is but old enough to be called a pioneer cabin 😉) which we're restoring to be a vacation rental.  It's located a short distance from our lodge in Alaska.  The idea is that cabin rental guests can enjoy pioneer life at the cabin and then float back to the lodge on a raft.  Sounds like fun to me! Before that can happen, though, we have some work to do!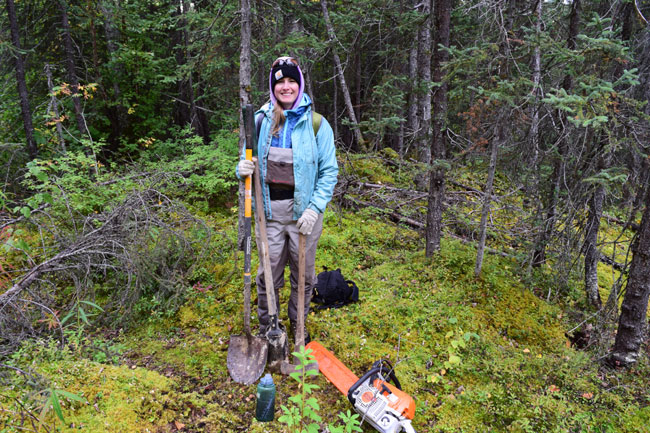 Below are some photos of the cabin and surrounding area.  Click here if you want to see a cool video Jason made with drone footage and photos of the cabin and surrounding area.  The video has a kind of "Wizard of Oz" quality to it… you'll see what I mean. 😉
As you can see, the previous owner already modernized it a bit (appliances, sink, etc).
We're going to remove this little bunkhouse (pictured below) off of the back of the cabin, take it apart and then rebuild it a short ways away from the cabin to create a second small cabin for a guide.  Though this may seem like a lot of work, it will actually be a lot less work and cheaper than buying, loading and flying in all new lumber for a cabin on a float plane! Not to mention the bunkhouse is made of beautiful vintage log which of course we want to use! 😍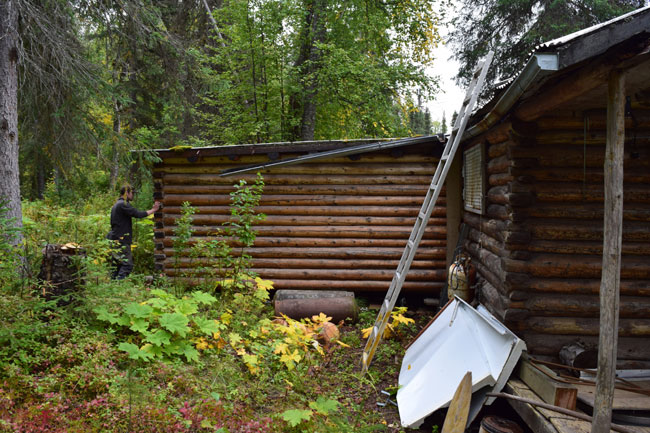 We were able to do some preliminary work of clearing the spot and digging holes for the guide cabin as well as a bit of work on the pioneer cabin itself but most of the work will be in the spring when we return to Alaska.  I will keep you updated as we go!
I was loving the early fall color that was peeking through!
Since we're on the topic of pioneer life, there's a great tv show called The Pioneer Quest, which follows two 21st century couples on their year-long challenge to live and homestead as 19th century pioneers in Canada.  We just finished the series and definitely recommend it!  You'd like it if you're interested in homesteading, living off the land, cabin life, or learning how people lived in that era.  If this type of show appeals to you, there's also another good one with a very similar concept called Frontier House which we've seen as well (we watched both shows on Amazon).  This one follows three modern families as they live as 19th century homesteaders on the American frontier. I like this type of reality tv because you can actually learn something (shocker!) and it's a reminder of what makes for a truly happy and meaningful life (which, as we all know, really doesn't come from having a lot of material things or distractions). 😊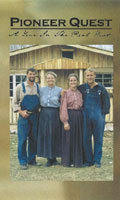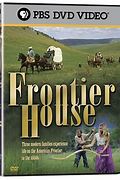 Based on the shows and other historical info, it's apparent that pioneer life was hard but simple.  Hard in the sense that life and tasks were very physically taxing and enduring and life expectancy was definitely shorter.  It was simple in the sense that life wasn't complicated and there weren't a lot of moving parts in their daily life.  They didn't have much so they really valued what they did have, resulting in contentment, gratitude and better relationships with each other.  They also seemed to get a lot of pride and satisfaction out of being fully self-sufficient, learning and mastering new skills to ensure their survival, and seeing their projects through from start to completion.  Everything they did was for a life-sustaining reason and each person directly and immediately benefitted from the results of their efforts (you milk the cow and then you get the milk). Of course, humanity has advanced to where we are now for many good reasons! For one, we now have much more time in general for "non-life-sustaining" activities, aka hobbies, free-time, etc.  Watching the shows made me so grateful for all the modern conveniences and advancements we have now which undoubtedly make life a LOT easier, longer and more enjoyable and diverse.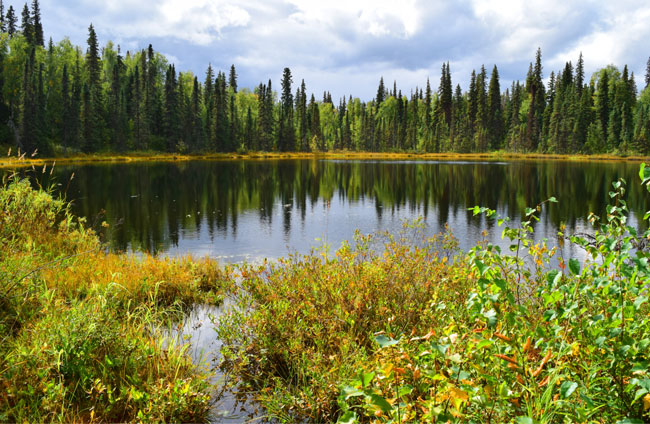 Meanwhile….."back at the ranch," er, Idaho….
We are now back in Coeur d'Alene and thankful that we didn't experience the exceptionally hot and dry summer here.  When we returned there was a good deal of smoke in the air.  Upon checking the small fall-harvest vegetable garden that we planted in the spring, we learned that everything had died, not surprisingly.  We're getting rain now which is a relief.  The house construction is still underway after numerous delays and set-backs.  As you will see in the photo below, however, it is coming along!  We're hoping it will be completed before winter!  The septic tank was just put in, which means that we can now work on landscaping the "front yard," which we have been looking forward to! As of now we've just tilled in some good dirt that we had delivered and planted a low-growing, drought tolerant seed mixture containing grasses and clovers. ☘️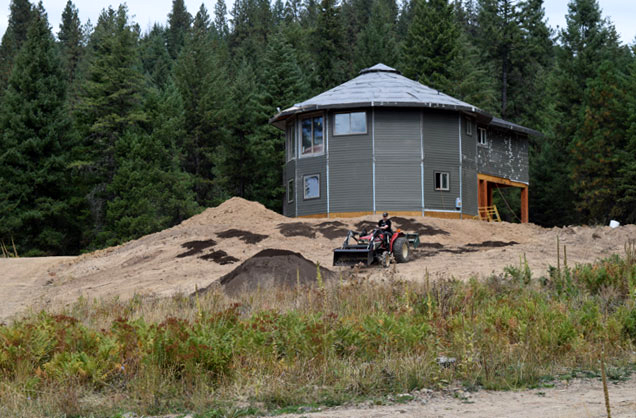 Currently, I'm planting trees – three coralburst crabapples and one yellow egg plum.  I'm very excited to have fruit trees!  We have some apple trees growing too. 🍏 Jason is laying tile in the bathrooms and pantry.  Since it's a round house, all the rooms are oddly-shaped, making tiling quite the challenge.  He's doing well though!  Below is a picture of the bathroom (aka "powder room") on the main level.
Hope you all have a great weekend!  I hope to be back on the blog again soon with more good stuff. 🍂