Here are some great movies and documentaries we have watched relevant to the context of our blog. We really enjoyed these as they left an lasting impact on how we perceive our day to day lives. For those interested in deepening their relationships, getting closer to nature, practicing healthy life principles, expanding your nutritional education or simply looking for informative entertainment; we think you will enjoy the following (listed by category).  Look for these at your local library! 🙂
Health & Nutrition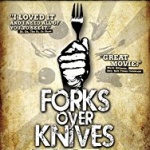 Forks Over Knives
– This well-made documentary focuses on the pros and cons of modern day food that is regularly a part of the typical Western diet and the impact that this diet may have on our health.  The tide is changing as Americans are becoming receptive to a more plant-based diet.  Do we really need to become vegetarians, or should we just focus on supplementing our diet with more fruits and vegetables to attain better overall health and curb obesity?  The film does a good job of giving a healthful overview and the viewer then can decide what changes they may integrate into their daily lives.  We really enjoyed the perspective of this film and the basic biology lesson of how our body's respond to our diets.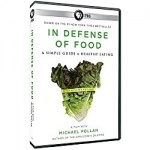 In Defense of Food
 – In Defense of Food is a 101 course everyone interested in understanding nutrition and health should watch.  The case simplifies the modern confusion in the diet and nutrition realm.  "Eat real food, mostly plants, not too much."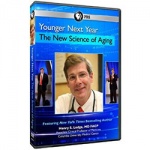 Younger Next Year: The New Science of Aging – A very important documentary for everyone who wants long-term quality of life in every realm.  Based on the book with the same title, Dr Lodge gives straight-forward guidelines for healthy living that you won't want to wait to start implementing into your routine, no matter what your age.  You know when someone tells you what to do but doesn't tell you why?  Dr. Lodge discusses the reasons behind the guidelines which makes all the difference!   Everything we do leads to either growth or decay.  Which one it will be is up to us!  "Aging is inevitable, but decay of the body and mind is optional." 
Documentaries for Personal, Community & Global Change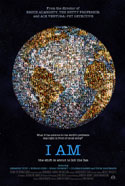 I AM –  Ace Ventura and Bruce Almighty director Tom Shadyak speaks with intellectual and spiritual gurus to answer these two practical and provocative questions: "What's wrong with our world, and what can we do to make it better?"  Awesome thought-provoking and relevant documentary with lots of inspiration within.
 
Inspirational Cinema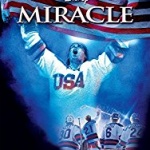 Miracle (2004)
 – Miracle continues to be my favorite inspirational sports movie of all time.  The more I watch it, the more I get out of it.  It is not just for hockey fans.  The movie focuses on team chemistry, family dynamic, patriotism and the human spirit.  It's the ultimate underdog to champion story, a true story that is a fixture in american history.  Kurt Russell plays Coach Herb Brooks.  The dynamics of his character are compelling and his personal story is craftfully blended into the plot.  The character and team development in this movie is exceptional.  This is a must watch for every family.  I don't know anyone who has seen this movie that has not been spiritually affected.