[Sondra]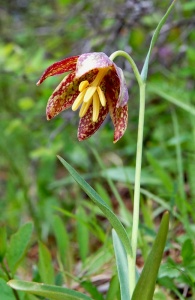 Hi there! It's been awhile since we've done a post on what we've been up to.  Spring is now in full-force in Coeur d'Alene.  The trees are finally blossoming after being late to bloom due to all the rain we've had.  The chocolate lilies are popping up – one of my favorites!
Barn swallows have been building nests in the soffits of both the cabin and our house (which, by the way, is still under construction).  We're thinking it might be a good time to build a swallow house since I'm sure the builders will not want to work around the birds!  🐦
The house construction still seems like it's going slower than molasses in January but it IS coming together.  Here are some photos of it now.  We're really hoping it will be done this summer so that we can move in when we return.
This slideshow requires JavaScript.
Preparation for another summer at the lodge is full speed ahead and there's always a lot to do at this time of the year.  We leave for AK in about a week!  There are certainly a lot of i's to dot and t's to cross around here as we get ready.
We recently created our first vegetable garden on the property and planted some fall harvest veggies.  It's a small garden and we're starting with butternut squash, pumpkins, onions, rutabaga and potatoes. I was going to plant leeks too but I guess they do better in partial shade and our garden is in a very sunny spot so I decided not to plant them there (and haven't planted them elsewhere yet).  We'll see how it all goes!
Something totally unexpected happened to me recently that is just boggling my mind.  After over a year of needing bifocal contacts, starting in April they just didn't work for me anymore.  Whenever I'd wear them, it was like looking through someone else's prescription – really wrong and seemingly over-corrected followed by eye strain.  Well, after a couple trips to the eye doctor and a couple trial sets of contacts later, I apparently no longer need bifocal contacts, just regular contacts!  I'm not sure why my eyes changed for the better or even why I needed bifocal contacts for the time that I did (at my young and spry age of 33 😉 😜 wink wink). Seriously though, I wonder why I needed them and now don't need them. Maybe they corrected themselves with the support of the bifocals?  I'm also wondering if it has to do with a special diet and supplement regimen I was on for a couple of months to treat a candida yeast overgrowth in my gut.  The diet was vegetable and protein-based with very restricted sugar and carbohydrates.  I have no idea if I can attribute my eyesight change to this but I also can't think of anything else that has changed that would potentially affect my eyes.  If it did have to do with diet/lifestyle change (which I may never know), I think that's awesome.  It would be a true testament to the body's ability to heal/correct itself if given what it needs and kept from the things that cause it problems.  In any case, I can use this as motivation to keep healthy. 😎
This reminds me of a really good documentary that Jason and I watched recently called Younger Next Year: The New Science of Aging, which is an entertaining and educational talk by Dr. Henry Lodge about how to become stronger, healthier and happier as we get older.  The video is based on the book with the same name (which I have not read).  Dr. Lodge says that everything we do leads to either growth or decay.  I had never thought about health or life that way before!  From relationships to exercise to brain function, I do believe it's true that everything we do (or don't do) leads to either growth or decay in some way.  I think this is a very empowering way to view wellness because it implies that we do have a certain degree of control over our health and aging (particularly lifestyle-related illnesses!).  Actually, according to Dr Lodge, 70% of what we call "normal aging" in America are illness of decay due to lifestyle which we can prevent or reverse.
The video is really well done and I highly recommend it.  And even though it's a health talk, it's not boring at all!  We rented it from the library so if you're interested in watching it, I would suggest you look for it at your library.  Otherwise, you might check for it on Amazon or Netflix or other streaming video service.  If  you can't find it elsewhere, I know you can buy it on Amazon.  Here's a trailer for the video.  **If anything, watch the trailer!**
In other news, after taking a long and much-needed break from counseling in the mental health field, I'm considering starting up a premarital counseling practice on a part-time and seasonal basis.  I haven't done premarital counseling for years so the thought of this is a bit anxiety-provoking but it's also energizing and actually makes sense in many ways.  I'm very passionate about the concept of prevention, whatever the case may be. "An ounce of prevention is worth a pound of cure!"  I'm an advocate for marriage and I love to help people be their best selves and develop healthy relationships.  Premarital counseling is pretty structured and focused primarily on developing awareness and building skills, all of which I like and think works well for people in this stage of life. I enjoy working with young adults (and older adults) too.  Also, this type of counseling is short-term (usually 4-6 sessions per couple) which would allow me to see clients fall-winter-spring in ID with summers off for AK.
I'm trained in and use the Prepare-Enrich program and assessment for premarital (and marital) counseling if anyone wants to check it out and/or is interested in learning more about relationship education or enhancement.  It can be used with dating, committed and engaged couples for marriage education and premarital counseling as well as with married couples for marriage enrichment.  There are facilitators like me all over the country and it's a great program.  If interested, you can go here to find a facilitator.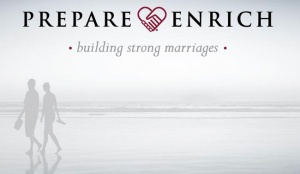 There's even a program through Prepare-Enrich called Couple Checkup which couples can do on their own to identify relationship strengths and growth areas.  Couples take an online relationship assessment and then receive a thorough report and discussion/activity guide for skill and relationship building.  Check it out if you or someone you know could benefit from this or are just interested!
So anyway, I'm in the process of exploring this new endeavor and will let you know more as things unfold. 😊
I'll end this post with some photos of the goslings I saw the other day along the shore of Lake Coeur d'Alene.  They are SO cute and I am obsessed!  ❤️
This slideshow requires JavaScript.
🌺 PS. Happy Mothers Day to all Moms! 🌺
(and especially to ours whom we love greatly!) 😘