North Idaho College Basketball ~ Kindling a Passion for the Game
[Jason]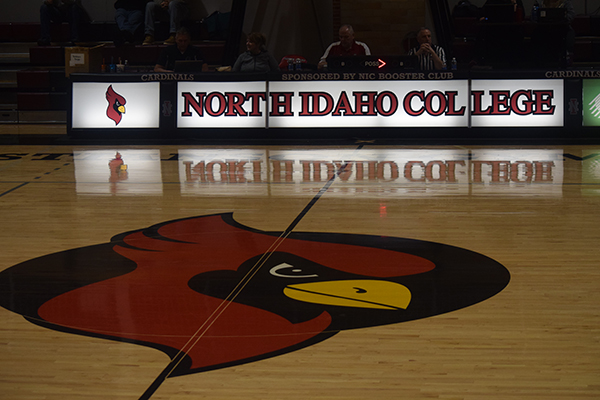 I grew up in hockey country as a hockey player in Northeastern Minnesota.  No one who knows me would guess that someday I would kindle a love for basketball.  Although, I was like most sports fans… I watched every moment of Michael Jordan's NBA finals accolades.  I admired the best-of-the-best in every sport.  To a kid, it was more about following an idol with super-human qualities (the dream), rather than simply for the love of the game.  I had an under-appreciation for basketball as it was not familiar to me in my youth, nor was it popular at the time in the town where I grew up.  Although I have been to a handful of NBA games and a few Division 1 basketball showcases (acquiring $40+ tickets from scalpers that put us a
level above the nosebleed section!), I never developed a love of basketball.  Perhaps it was due to sitting a mile from the action in a section where only the squeak of Nike's could be heard and the player's celebratory vocals drowned by the roar of 10,000 fans between me and the hardwood?  Growing up I occasionally played pep band for our high school basketball home games.  Needless to say, our basketball team was "fair" (to be kind.)  Although it always is fun to cheer for the home team in any sport, I just didn't experience that sense of excitement, passion and fire that was the heart of every ice hockey game I had played or attended.  Was it the lack of talent, lack of slam-dunks or small attendance?  I don't know. There was just something missing, some detachment that pushed basketball to the back burner for me as a sports fan.  Then Sondra and I moved to Coeur d'Alene, Idaho.
The Video Montage above can also be viewed and shared on YouTube at https://youtu.be/w4IYQve_LHo
Coeur d'Alene is most different from my hometown in Minnesota due to the lack of an organized high school, Junior or college hockey program.  After living the past 5 years in Helena, Montana where we were regularly involved in the NA3HL Junior A hockey program (a college hockey preparatory league for players mainly age 18-21), it was a contrast to move to a town without high-level hockey.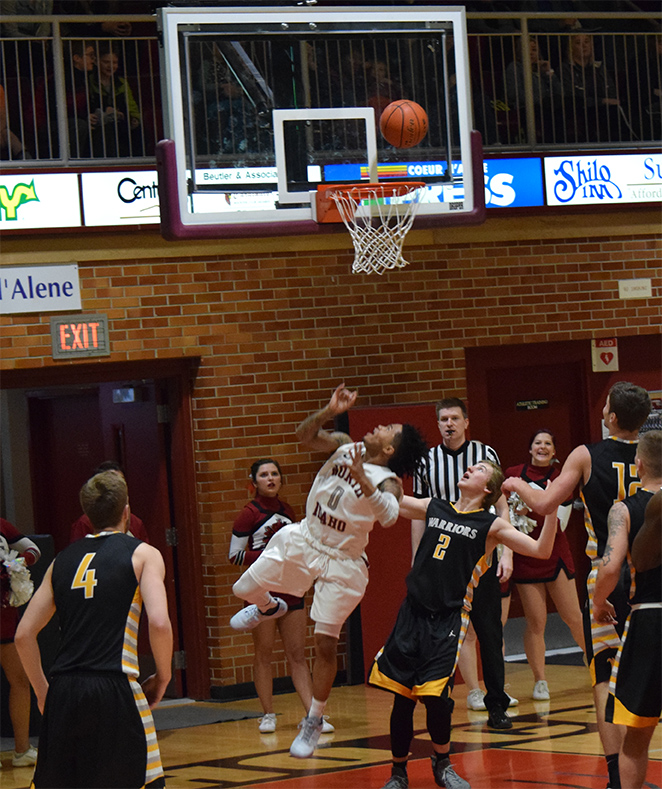 Sondra grew up playing basketball in her youth, so she has always had a higher level of appreciation for the game than I.  But, I do have a huge love of team sports as my experience in youth, high school and college athletics have engrained within me a deep love and passion for team-building and team chemistry.  There is something special about seeing a wide array of young men and women from different walks of life bond together as one and become greater together.  This was immediately apparent to me the first time I attended a set of North Idaho College basketball games.  NIC has one of the best team-building atmospheres I have witnessed in college sports, and the program has earned wide respect for that fact.
North Idaho College is a fairly large-sized community college (or Junior College) approx. 6000-8000 students.  From where I come from, JUCO is not known for highly skilled, competitive athletic programs.  NIC Athletics have debunked any preconception I have of community college sports.  They are awesome.  Their program is amazing and the athletes are top-notch.  Talent-wise, many of the NIC basketball players were stand-outs in high school, both the guys and gals.  Individually they bring a high level of skill and competitiveness that I did not expect to see at this level.  Many players from each team go on to play at the NCAA or NAIA division 1 level following their stint (one or two years) at NIC.  There is a legacy of players from multiple sports that have gone onward to play at the professional level as well.  To see players at this level of talent and to follow these players as their career continues at a high level is truly enjoyable.  The venue offers all the highlights of a division 1 basketball game without a bad seat in the house!  Every seat offers a courtside experience offering the audio and visuals that fuel adrenaline within each fan, young and old.  NIC has a great fan base and the loud crowd, the tough rivalries, and fun for all ages make these games a must-see sports venue in Coeur d'Alene.
As they players are impressive in and of themselves, the coaching staff and their approach to the game is awesome,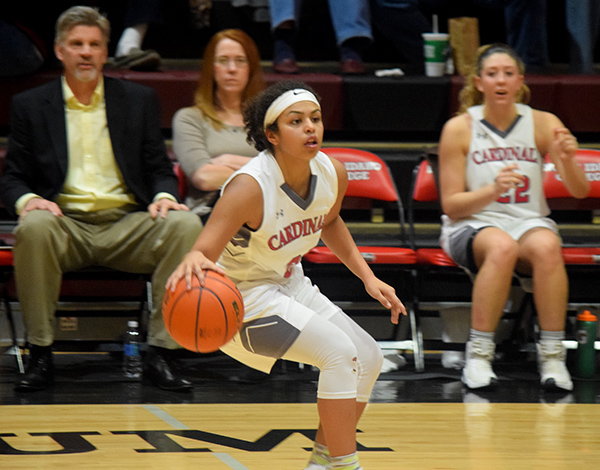 bar none.  Although I do not have a basketball resume, I have a pretty long career in team sports and leadership, and have the ability to recognize superior athletic programs.  North Idaho College Basketball is a high-functioning, high-level, superior program.  It is clearly apparent that the coaching staff of both the Women's and Men's teams focus on the complete athlete and building the complete person with each individual member.  As a whole they instill a love and passion for the team as a competitive unit, but also as a fun-loving functional family.  As the coaches do not have a full 4-year program to gradually grow and nurture team dynamics, it is beyond impressive they can do this when each year the team is often comprised of mostly new players.  As we have heard from many players over the past few years, the coaches develop a program for team unity and success, and the players are to "buy in" and trust in their leadership and mentors.  From what we have seen, the players do this and more and in the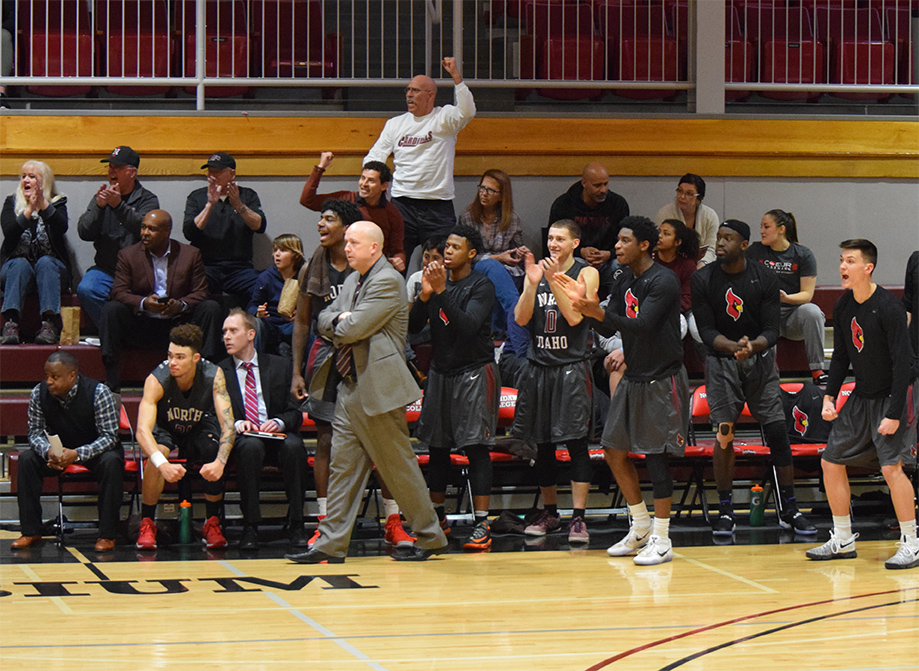 process become great leaders themselves.  In this fact alone, we have kindled a great appreciation for this basketball program.  At the end of the day, for me, it was never about hockey v.s. basketball, but more-so all about the chemistry, leadership, passion and fun that draws all of us to play or follow team sports.  It is a pleasure to see these players and coaches grow and bond, but truly have FUN and build spirit every day, every game.  Perhaps a bit of that fun for the game is lost at the next level?  Perhaps that may be the reason I wasn't as impressed with D1 or NBA games?  The spirit and love of the game is alive and well at NIC and is infectious, even to a middle-aged hockey has-been from Minnesota!
For anyone living in or visiting North Idaho, I would highly recommend attending a North Idaho College basketball game.  Conference play is typically during the months of January and February each season.  Ladies typically play before men's games, so for a very affordable ticket you can watch a double-header (primarily Wednesday nights and Saturday afternoons).  The North Idaho Cardinals play in the competitive Northwest Athletic Conference (http://nwacsports.org/).  For more information on North Idaho Athletics, the basketball programs, team schedules, rosters, etc. please check out http://nicathletics.com.
Don't forget to check out our Tribute Video above! 🙂