Perspective and The Wonderer
[Sondra]
Perspective:
A particular attitude toward or way of regarding something;
A point of view;
A position from which something is considered or evaluated.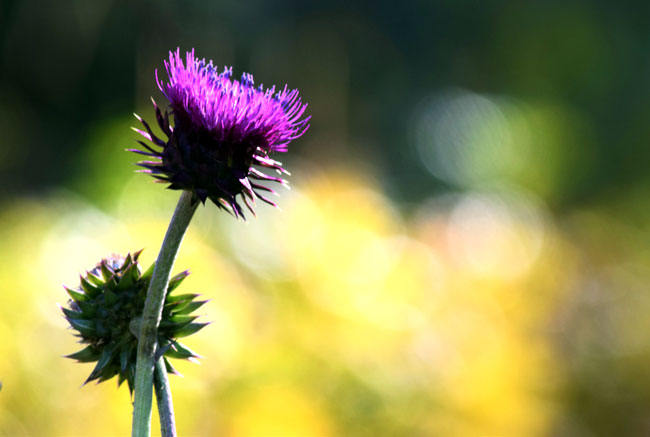 The power of perspective… it can change a bad day into a good day or a great effort into "not good enough." It can turn the ordinary into the spectacular or be the one thing that distinguishes a weed from a flower.
On the topic of perspective, I'm reminded of a great home-video that a family created and made viral around Christmastime.  The family wakes up on Christmas morning with great anticipation to see what they got for Christmas.  They immediately notice bows on each other's heads.  They hug and cheer in gratitude for each other – the best gifts ever!  They open the gift-wrapped window to see that the sun has come up and a new day has arrived.  A new day!  What a gift!  In the bathroom they find more things wrapped and topped with bows.  They tear off the wrapping to find a shower, toilet, and indoor plumbing!  They are elated!  Under another bow they uncover a switch and marvel at how with the flick of it, they have electricity and light!  How marvelous!  And on they go throughout the house and throughout the day… the power of perspective!  🙂
The first time I read the poem "The Wonderer" by Robert Service we were at the cabin on Solitude Island.  Robert Service is a renowned poet of the Yukon whose passion for adventure and keen insight on life is evident in his poetry.  We were reading his collection of poems in the book, The Best of Robert Service, and this one was my favorite.  I was struck by his creative reminder of how perspective can absolutely affect everything we see and experience in life, with others, within ourselves, in everything…
The Wonderer by Robert William Service
I wish that I could understand
The moving marvel of my Hand;
I watch my fingers turn and twist,
The supple bending of my wrist,
The dainty touch of finger-tip,
The steel intensity of grip;
A tool of exquisite design,
With pride I think: "It's mine! It's mine!"
Then there's the wonder of my Eyes,
Where hills and houses, seas and skies,
In waves of light converge and pass,
And print themselves as on a glass.
Line, form and color live in me;
I am the Beauty that I see;
Ah! I could write a book of size
About the wonder of my Eyes.
What of the wonder of my Heart,
That plays so faithfully its part?
I hear it running sound and sweet;
It does not seem to miss a beat;
Between the cradle and the grave
It never falters, stanch and brave.
Alas! I wish I had the art
To tell the wonder of my Heart.
Then oh! but how can I explain
The wondrous wonder of my Brain?
That marvelous machine that brings
All consciousness of wonderings;
That lets me from myself leap out
And watch my body walk about;
It's hopeless — all my words are vain
To tell the wonder of my Brain.
But do not think, O patient friend,
Who reads these stanzas to the end,
That I myself would glorify. . . .
You're just as wonderful as I,
And all Creation in our view
Is quite as marvelous as you.
Come, let us on the sea-shore stand
And wonder at a grain of sand;
And then into the meadow pass
And marvel at a blade of grass;
Or cast our vision high and far
And thrill with wonder at a star;
A host of stars — night's holy tent
Huge-glittering with wonderment.
If wonder is in great and small,
Then what of Him who made it all?
In eyes and brain and heart and limb
Let's see the wondrous work of Him.
In house and hill and sward and sea,
In bird and beast and flower and tree,
In everything from sun to sod,
The wonder and the awe of God.