House or no house? That is the question.
[Sondra]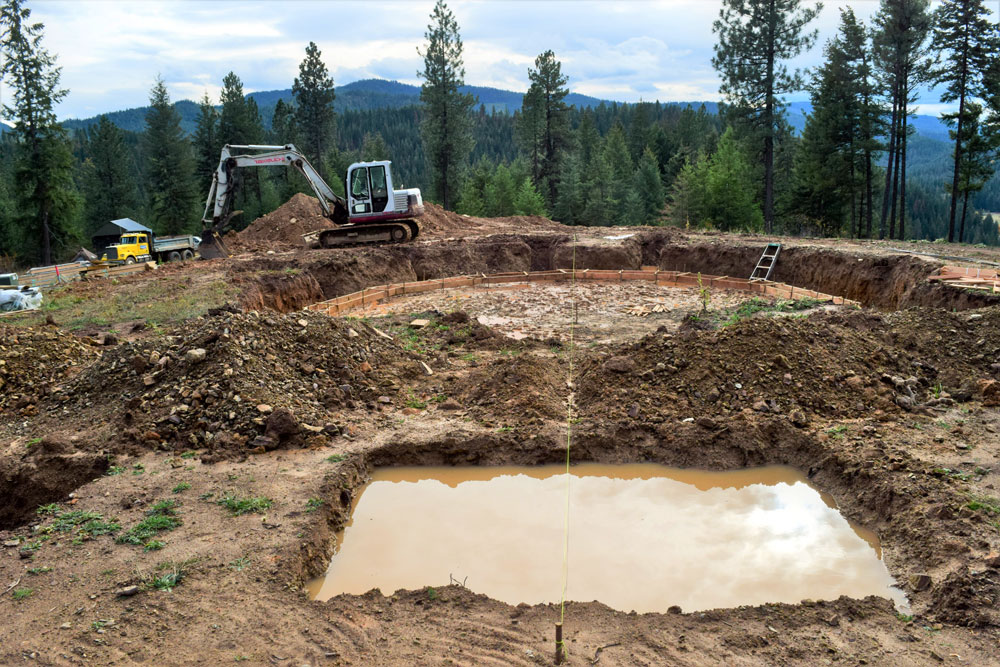 We're building a house!  Except, we're not building a house.  Let me explain.  We were supposed to start construction on our house this August but due to delays and county requirements and such they have yet to start actually building it.  Now we're waiting on permitting from the county in order to move forward.  Since we were realistically anticipating having a house in the near future AND since we had an awful apartment rental experience last year, we didn't set up rental accommodations for when we got back to Idaho from Alaska this fall.  So, we have been camping on our property followed by sleeping in a cargo trailer on our property followed by improving the storage shed on our property to sort of a "cabin," if you will. It has been an adventure.  Let's be real, y'all… life is not always glamorous! 😛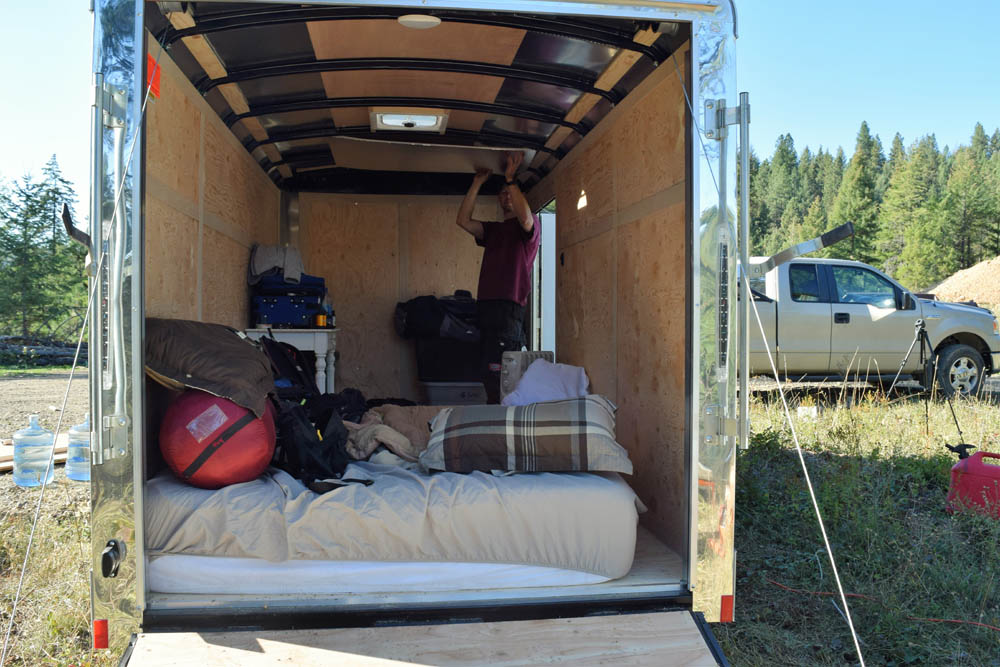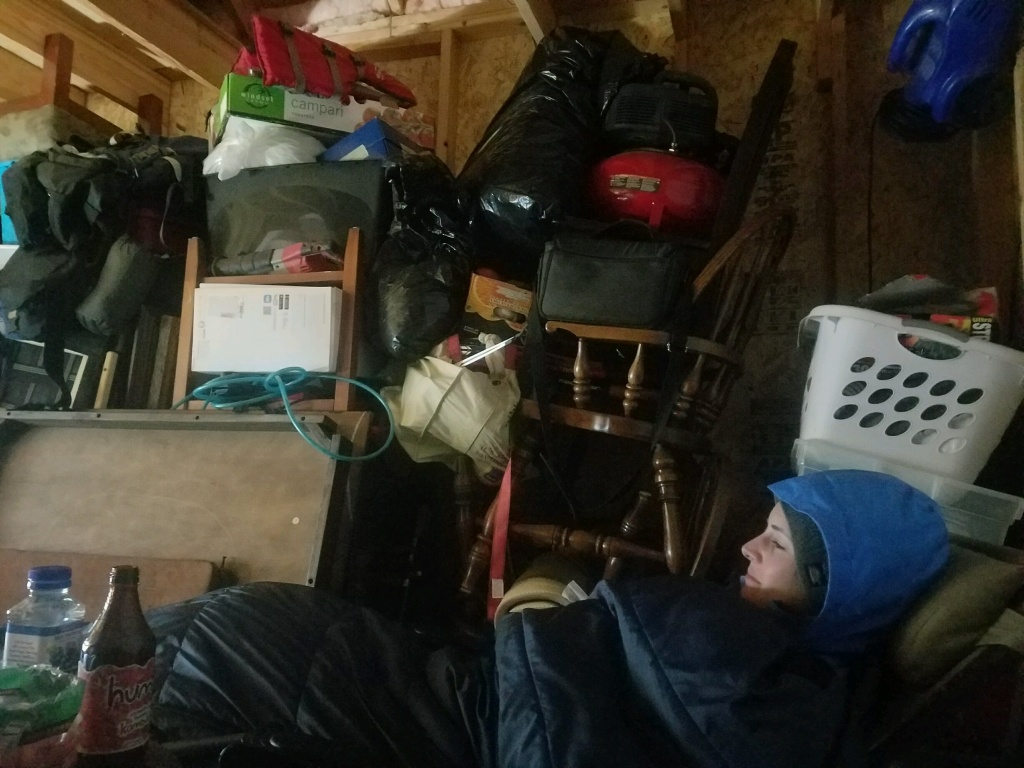 How do you like the wall of stuff ready to collapse onto me at any second?  LOL!  😀  Thankfully our "cabin" doesn't look like this any more!  Here's an update!
The only real "bummer" of the whole thing is that our Deltec home kit was delivered to the property back in August (thinking they would be able to build right away).  Apparently things were not cleared with the county yet so the building materials have just been sitting here outside on the property since then.  On top of this, last month was the wettest October in history in Coeur d'Alene. We're talking the wettest EVER RECORDED.  Six times the amount of rain that is typical here in October!  Needless to say, our building materials were getting soggy.  There's only so much you can do to protect everything when your materials are sitting out in the elements.
Once the house is up, it's going to be awesome.  As I mentioned earlier, it's a Deltec home, which is a pre-fabricated eco-friendly home and it's round!!  We're very excited.  We first learned about Deltec homes at the Mother Earth News Fair.  If you've never been to a Mother Earth News Fair, I definitely recommend it!  The fairs have so much info on natural health, organic gardening, real food, nature and environment, DIY, etc.  Anyway, back to the topic at hand.  🙂  Deltec is a company in Asheville, NC that makes energy-efficient homes which are very tightly and solidly built and were designed to withstand hurricanes (the advantage of the round shape). They actually build the exterior panels of the house in their warehouse and then ship the panels to the property to be put together.  The windows and siding and everything is already in/on the panels so construction of the frame of the house goes pretty quickly.  The actual construction time to put the shell of the house together and the roof on is (I'm told) about one week (to dry in completely from the elements).
Here are some examples of what Deltec homes look like.  Ours will be different from these examples but you get the general idea from these.  Ours will be two levels with a total of three bedrooms.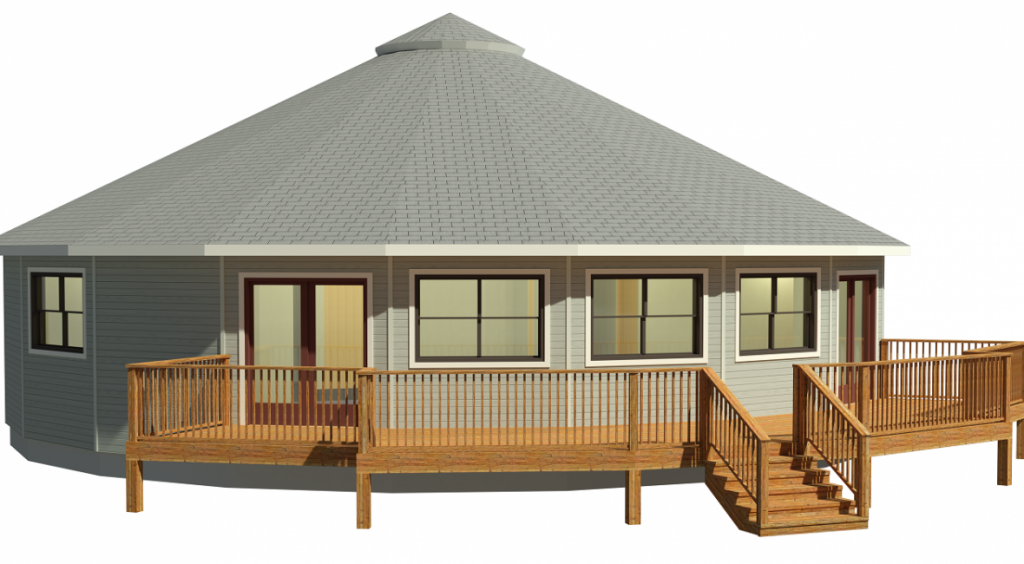 Photo source: http://www.deltechomes.com/tiny-homes-diy/windsor/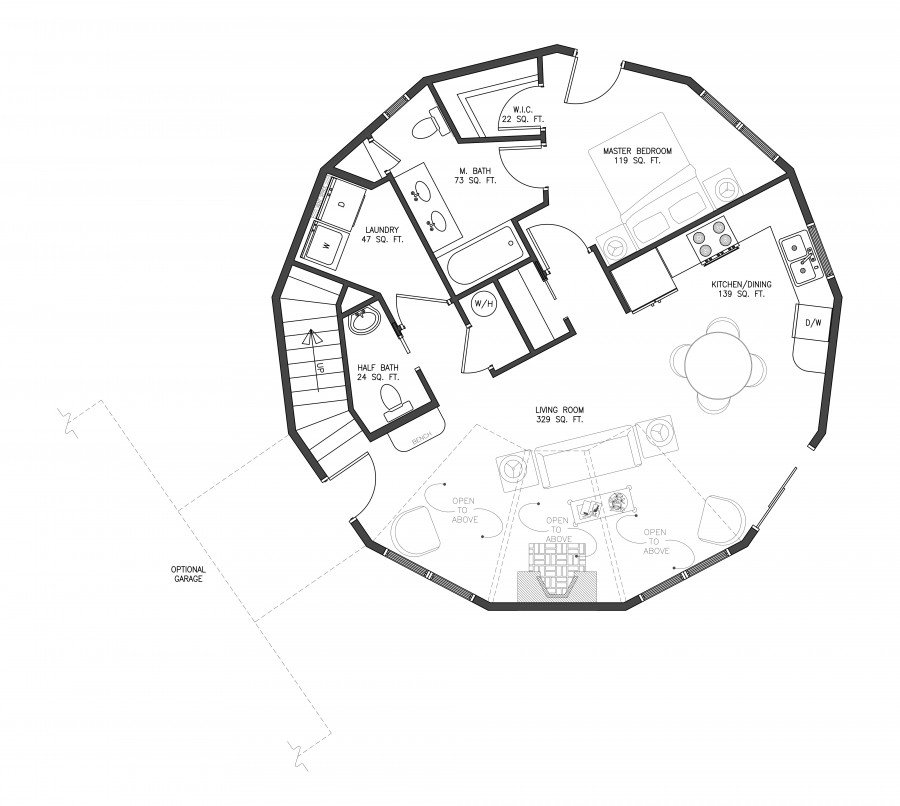 Photo source: http://www.deltechomes.com/tiny-homes-diy/augusta/     
Here's a more elaborate Deltec model.

Photo source: http://www.deltechomes.com/learn-more/about-us/    
That's probably enough for one post.  I'll be back with more on this later!  😀