"Nature, it seems, has a way of returning things to how they should be."
― Fennel Hudson
Exerpt from the Aldo Leopold Foundation, www.aldoleopold.com: Published in 1949 as the finale to A Sand County Almanac, Aldo Leopold's "Land Ethic" essay is a call for moral responsibility to the natural world. At its core, the idea of a land ethic is simply caring: about people, about land, and about strengthening the relationships between them.  Author and Ecologist Aldo Leopold wrote hi popular "Land Ethic" essay calling for all people to take moral responsibility for the natural world. At its core, the idea of a land ethic is simply caring: about people, about land, and about strengthening the relationships between them.  "When we see land as a community to which we belong, we may begin to use it with love and respect."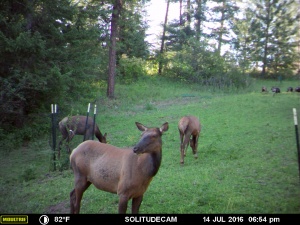 IDAHO:  We have taken a land ethic approach when tending to our wilderness 40 acres in North Idaho.  It is our hope that even if we build a home and live on a once vacant property, we can greatly enhance the resources therein.  Using sound management tactics such as selective forest harvest, select shrub and tree plantings, wildflower propagation, wildlife food plots and ground cover enhancement we hope to make our woodlot a more desirable place for a wide array of species.  Perhaps we will attract varieties of wildlife that previously did not frequent our land?   Our plan includes implementing nature trails on our property for visitors to view and experience the natural biodiversity on site.  We'll build some wildlife observation platforms or blinds, park benches and overlooks.  By doing so we hope to build on Leopold's land ethic principle of strengthening the relationships between people and nature.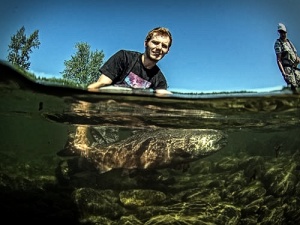 ALASKA:  At our river lodge in Alaska, we are witness to one of the greatest salmon runs in the world.  The river itself is an amazing ecosystem and the salmon themselves are a keystone species assuring the survival of many other aquatic, mammal bird and insect species.  The river and surround area is a teeming life force, but it will only continue this way if we first have regard for all resources and do our best to preserve them.  Through education, preservation can be the hallmark for sound resource management.  Salmon rivers & spawning grounds are a great example of this.  Everything we do as humans has an impact.  The good news is we can have major positive impacts on wildlife and the environment.  A few organizations we support with deep roots in Alaska are the Wild Salmon Center and the Susitna River Coalition.
We hope you enjoy some of the posts we have shared regarding preservation and wildlife management practices and principles that we have put to use.
Read Our Posts Related to Nature Preservation & Management  
Topic Subcategories: