For those looking to expand their education, there is nothing like a good book.  We have read many good books, and it's easier said than done when it comes down to narrowing the field of 'best reads.'   So, we have limited the following list to what we consider to be books with topics most relevant to the context of our personal blog.  These titles have impacted our lives in some way or another and have been highly motivating.  To more easily organize our book list, we have listed each under the most relevant category.
Spirituality

The Purpose Driven Life by Rick Warren  –  A great tool to help inform your perspective on life's great question, "what on earth am I here for?"  Rick promotes the idea that real meaning and significance comes from understanding and fulfilling God's purposes for us.  The book is meant to be used daily over 40 days to allow for time to explore and think about the five purposes of a purpose-driven life:  connecting, growing, serving, sharing, and worshipping.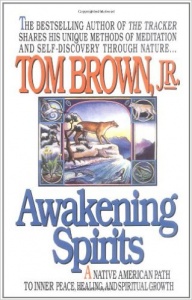 Awakening Spirits: A Native American Path to Inner Peace, Healing, and Spiritual Growth by Tom Brown, Jr.  –  This book offers fresh new perspectives on how to connect with all things spiritual and how the spirit moves in all things.  This is great for anyone looking for a broader perspective of their spiritual walk and anyone that see connection with nature as an integral part of that journey.
Nature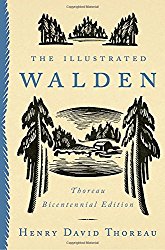 The Illustrated Walden: Thoreau Bicentennial Edition by Henry David Thoreau  –  Walden is an obvious classic, but for those that are eager to connect with nature and live simply, it is an essential read that is highly encouraged.  For all of those who have dreamed of living in a little cabin in the woods surrounded by creation.
Wellness

The Mindfulness Toolbox: 50 Practical Tips, Tools & Handouts for Anxiety, Depression, Stress & Pain by Donald Altman, MA, LPC  –  Winning the 2015 National Ben Franklin Gold Award for best book in the Body, Mind, Spirit and Psychology categories, this is a great resource for managing stress, depression, anxiety, pain, and other challenging life issues.  Author Donald Altman is a psychotherapist, former Buddhist monk, international speaker, trainer, and award-winning author.  Sondra went to one of his continuing education courses on mindfulness and it was fantastic!  Also, check out his blog, mindful practices for living.
Healthy Cooking

Oh She Glows Every Day by Angela Liddon  –  A great resource for Quick and Simply Satisfying Plant-Based Meals. 
The Oh She Glows Cookbook, Angela's first cookbook, features Over 100 Vegan Recipes to Glow from the Inside Out.  Also, find tons of delicious recipes, healthy-cooking inspiration, and learn more about plant-based eating at Angela's blog, Oh She Glows.
Self-Sufficiency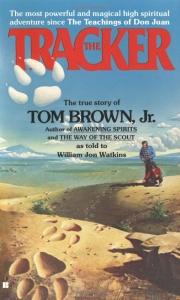 The Tracker: The True Story of Tom Brown Jr.
 by Tom Brown, Jr.  –  The Tracker is the true story of Tom Brown Jr., a young boy growing up on the edge of the Pine Barrens wilderness of New Jersey. When he meets a wise Native American elder, his life course is changed. Under the supervision of his new mentor he discovers a new skill-set of wilderness survival.  He also establishes a deep appreciation of nature,  a different perspective of living and ultimately his life's purpose. A highly recommended read for all ages!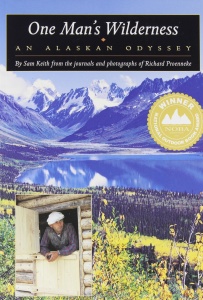 One Man's Wilderness: An Alaskan Odyssey
 by Sam Keith and Richard Proenneke  –  The incredible story, journals and photography of Alaska sourdough Dick Proenneke plays out in this amazing book. Dick set out to live off the land in remote Alaska, building his own log cabin with hand tools and his unique woodworking skill-set. This is not only a fascinating story, but a motivational lesson to all that happiness can be found through simplicity.